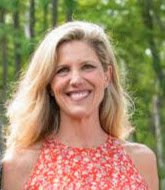 Danielle first came to NOLS in 1992 on a Fall Semester in the Rockies, and again in 1995 on a Rocky Mountain Instructor Course. She worked as a field instructor for a decade at various NOLS campuses, including Rocky Mountain, Alaska, Pacific Northwest, and Mexico, with most of her field weeks spent on sailing courses in Baja California. Danielle served on the NOLS Advisory Council prior to joining the NOLS Board of Trustees in 2017.
Danielle is a founding partner of DM Development, a San Francisco-based real estate development and investment firm based in California. Prior to her real estate endeavors, and in addition to her NOLS work, Danielle wrote professionally for sailing magazines and taught offshore sail training. She is a USCG licensed captain and has a BA in history from the University of Rhode Island, where she rowed crew. Danielle also served on the board of the San Francisco Waldorf School.
Danielle lives on the Southern Coast of Maine with her husband, Dan Zuiches, and their two children. After meeting Danielle, and with a shared enthusiasm for the outdoors, Dan took a NOLS Sailing Instructor Course, after which Danielle and Dan completed a circumnavigation of the Pacific. Today they enjoy bringing their kids into the wilderness and putting their NOLS expedition training to good use, in the front and backcountry. Danielle is also passionate about tennis, skiing, surfing, and spending as much time outdoors as possible.