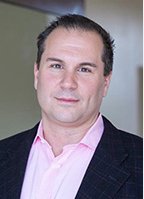 David Lucchino is an entrepreneur and business leader in the world's leading life science cluster, the Kendall Square district of Cambridge, Massachusetts.
David is co-founder and CEO of Frequency Therapeutics, a clinical-stage, venture-backed company that is advancing a novel way to enlist the body's native regenerative abilities to treat chronic conditions, including noise-induced hearing loss and diseases of the skin, muscles, and gastrointestinal tract.
David is the Chairman of the Board of Directors of MassBio, the voice of the biotechnology industry in Massachusetts representing more than 1,100 companies as well hospitals, research labs, and other organizations.
David has a long track record of success as an entrepreneur. He was co-founder and CEO of Semprus BioSciences, a medical device firm that earned numerous FDA clearances and was acquired by a public medical device firm in a $80 million transaction. He also was the CEO of Entrega Bio, which is developing an oral delivery mechanism for therapeutics typically administered by injection or infusion.
David worked at Polaris Partners, a venture capital firm that has funded numerous life sciences companies. He started his biotech career as a co-founder and Managing Director of LaunchCyte, a firm that acquired biomedical intellectual property and built companies around key discoveries.
Mr. Lucchino is a member of the College of Fellows of the American Institute for Medical and Biological Engineering the and was appointed by Governor Charlie Baker as a member of the Advisory Council to the Massachusetts Department of Labor Relations.
Mr. Lucchino serves as a trustee of Mt. Auburn Hospital in Cambridge, MA; a trustee of the Multiple Myeloma Research Foundation; and a member of the Board of Advisors for Life Science Cares.
Mr. Lucchino earned a B.A. from Denison University, an M.S. from the Newhouse School of Journalism at Syracuse University, and an M.B.A. from the MIT Sloan School of Management. He served on the NOLS Advisory Council prior to becoming a member on the NOLS Board of Trustees. He was part of a NOLS expedition that climbed Denali in Alaska in 1994. He lives in Boston's Charlestown neighborhood with his wife, son and two dogs.