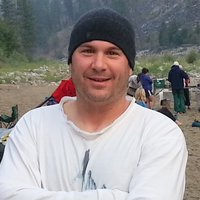 David Lucchino
Co-Founder, President and Chief Executive Officer
Frequency Therapeutics
David is a life sciences CEO and entrepreneur with nearly two decades of executive leadership experience, having played an integral role in launching, building and operating several successful companies in both the biotech and medical device industries. Over the course of his career, he has been engaged across a spectrum of activity from gaining US and EU regulatory approval for a new device, to corporate mergers and acquisitions, to taking a company public on the Nasdaq, to patient advocacy and chairing the largest global life sciences economic development organization.
In 2014, David, along with Professor Robert S. Langer of the Massachusetts Institute of Technology and other co-founders, started Frequency Therapeutics with the goal of pioneering a novel approach to regenerative medicine with a lead program aimed at restoring hearing for the most common form of hearing loss. The Company also has a second program for remyelination in multiple sclerosis.
Before Frequency, David was President and Chief Executive Officer of Entrega Bio, a biotechnology company focused on oral drug delivery technology. Prior to that, David co-founded, also with Dr. Langer, Semprus BioSciences. There, he led the FDA marketing and European CE marketing clearance of a product to reduce infections and blood clotting. Semprus was acquired in 2012 by Teleflex. Previously, David worked at the investment firm Polaris Partners.
David is the immediate past Chairman of the Board of Directors of MassBio, having served during the greatest expansion of life science industry in the region's history. During his tenure, David was appointed by the Governor of Massachusetts' Economic Development Planning Council to represent the Life Science Industry, led several key initiatives including the development of the "State of Possible" campaign to promote the Commonwealth and the local opportunities for companies globally to establish research, development and manufacturing operations. He also helped to establish "Project Onramp," a first-of-its-kind program to provide opportunities in local life science companies for students in underserved communities. In response to the Covid-19 pandemic, David also helped to mobilize MassBio's relief efforts, working with members of the state legislature and the Massachusetts congressional delegation to develop a response and identify resources to support the industry locally.
David is a trustee of Mount Auburn Hospital, a Harvard Medical School teaching facility in Cambridge, Mass., and a board member of the Multiple Myeloma Research Foundation (MMRF). He was appointed by Gov. Charlie Baker to the Massachusetts STEM (Science, Technology, Engineering and Math) Advisory Council, and he is a member of the College of Fellows for the American Institute of Medical and Biological Engineering. He is also on the board of the National Outdoor Leadership School (NOLS) and was part of a NOLS expedition that summitted Denali, also spending 95 days in the Rocky Mountains in an intensive outdoor leadership program. In June 2022, he joined the Board of Summer Search Boston, a youth development organization that provides year-round group and individual mentoring, transformational summer experiences and post-secondary preparations and advising for Boston-area youth.
David earned a B.A. from Denison University, an M.S. from the Newhouse School of Journalism at Syracuse University and an M.B.A. from the MIT Sloan School of Management as an Alfred P. Sloan Fellow.