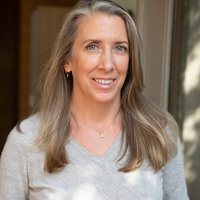 Auny is a seasoned business strategist and marketing executive with over 25 years of experience and a proven track record of helping to start and grow successful businesses.
Auny has been a founding partner in several successful start-ups including Student Advantage (SA) and Crimson & Brown Associates (CBA). As a co-founder of SA, she helped take the company public from its initial start-up phase and helped to grow the company from 10 to over 500 employees, with revenue of over $30 million. As president of CBA, Auny grew the company from its infancy to its sale to Kaplan, a Washington Post company.
A branding and consumer marketing specialist, Auny has also served in key marketing leadership roles at companies including LinkedIn, Visa, Monster.com, Gigaom, and a plethora of start-up companies. She currently consults to several companies in a variety of sectors.
Andrea was raised in Boston and Tokyo, but currently resides in Venice, CA. She received a Bachelor's of Arts from the University of Pennsylvania. Auny is a NOLS alum (Baja sea kayaking a long, long time ago) and got reacquainted with the school several years ago as a marketing consultant.