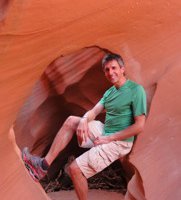 David is an entrepreneur in the global resource sector, focusing predominantly in the mining and oil and gas industries. David has started and financed numerous international companies, created employment opportunities for thousands of people, and founded or co-founded four companies with valuations of well over $1 billion each. David continues to identify opportunities to develop new public and private companies.
David was born and educated in South Africa, where he competed in numerous sports and was an Honorary Forestry Officer, helping lead educational trips into the Drakensberg mountains of Natal. After receiving a BSc in Chemical Engineering, an MBA, and leaving South Africa with his wife Diane and two children, they spent time in the USA before moving to Vancouver. He is a member of YPO/WPO and an Honorary Trustee of the Tom Thompson Art Foundation.
David and Diane live between Vancouver and Whistler where they are avid cyclists, skiers, and kayakers and remain involved in conservation. Both children are now firmly established and successful in their own fields. They continue to travel as an extended family, often internationally to isolated and novel destinations.