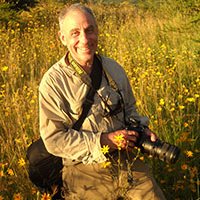 First elected to the NOLS board of trustees in 2001, Michael's term was extended to fill a vacancy and extended again so he could serve as chair in 2009 and 2010. In February 2014 he was elected as Chair Emeritus. Michael is a graduate of a number NOLS courses: 1994 Alaska Brooks Range course, 1995 Winter Ski course in Wyoming, 1995 Mountaineering course in the Pacific Northwest, and 1997 Gannett Peak Mountaineering.
Michael holds a B.A. in city planning, history and molecular biophysics and biochemistry from Yale College; attended the Woodrow Wilson School at Princeton University; and has an M.B.A. from Harvard Business School.
Michael recently completed his term as the founding CEO of Kolltan Pharmaceuticals, a Yale biotechnology spin off developing monoclonal antibody cancer therapeutics. He is also the chairman of the board of PTC Therapeutics, Inc. and the independent director of LCPI, the major subsidiary of the post bankruptcy Lehman Brothers estate. Previously he served as chair of the Investment Committee of Credit Suisse First Boston Equity Partners and as a director of a number of its portfolio companies. He is a Governor and Treasurer of the New York Academy of Science, a Trustee of Phillips Academy Andover, and since 1997, a professor at Yale School of Management. He was previously a managing director of Morgan Stanley & Co. Inc, president of Morgan Stanley Leveraged Capital Funds, a managing director of Shearson Lehman Brothers Kuhn Loeb, and a managing director and chief financial officer of Lehman Brothers Kuhn Loeb.
A licensed pilot, Michael is also a photographer, musician, and an enthusiastic skier and tennis player. In addition to his other NOLS courses, he was part of an alumni sea-kayaking trip to Nantucket, and a Red Desert goat-packing trip with his son. Michael is also the proud graduate of a WMI Wilderness Upgrade for Medical Professionals (WUMP) course! He lives with his wife, Kuni, and their two sons in Connecticut.